ADJUSTABLE TARGET CHOKE VALVE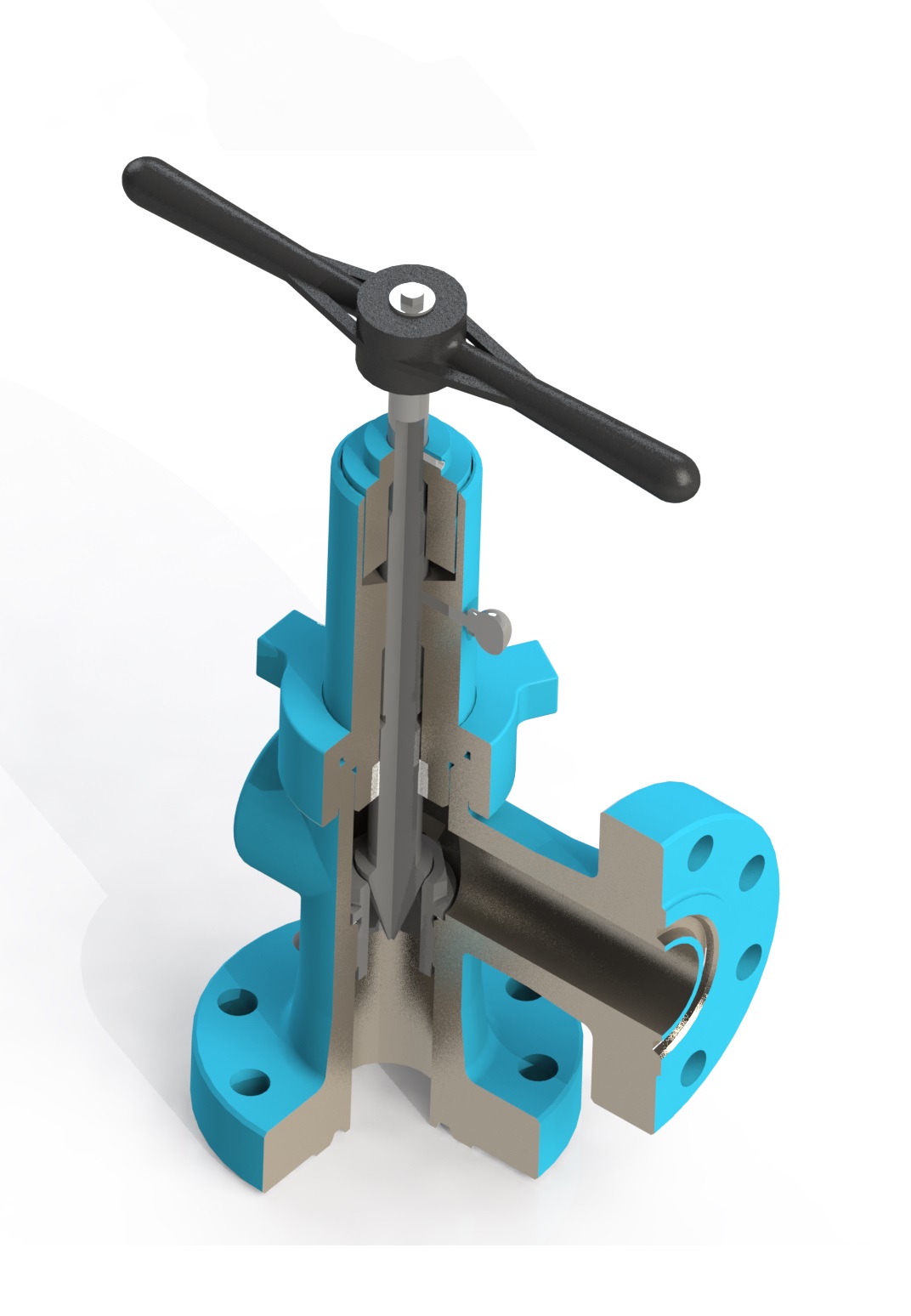 Adjustable chokes are used in many oilfield applications to control the rate of flow. Usually an adjustable choke is used as part of a manifold installed downstream of the wellhead. The choke is adjusted during flow back of the well to control downstream pressure and flow rates. The ACT adjustable choke is comprised of three main sub- assemblies. These sub-assemblies are the bonnet, tee, and nipple assemblies.
ACT chokes are available in 3/4", 1", and 2" maximum orifice sizes with Fig. 602-1502 hammer union connection. The components that comprise the choke are made from various materials. The bonnet, tee, and nipple are made from forged alloy steel. The stem is manufactured from stainless steel and utilizes a solid carbide tip. The choke seat is also made from stainless steel that has been fitted with a carbide liner.
Part List
ITEM
DESCRIPTION
QTY.
0
ASSEMBLY
1
1
HEX NUT
1
2
WASHER
1
3
HANDLE
1
4
HEX, SOC. SET SCREW
1
5
INDICATOR
1
6
HAMMER UNION NUT
3
7
BONNET
1
8
NYLON PLUG
1
9
THUMB SCREW
1
10
GREASE FITTING
1
11
PACKING STEM GUIDE
1
12
PACKING ASSLY.
1
13
PACKING RETAINER
1
14
INT. RETAINER RING
1
15
CHOKE STEM
1
16
CHOKE BODY
1
17
SEAT
1
18
SEAL RING
3
19
CHOKE NIPPLE BODY
1
20
EXT. RETAINER RING (CIRCLIP)
2
21
SPLIT RING
2
22
BODY VENT FITTING
1
23
NAME PLATE (NOT SHOWN)
1
24
RIVET TAG (NOT SHOWN)
4
25
THRD. PROTECTOR FOR BOX
1
26
THRD. PROTECTOR FOR PIN
1
27
5/32" HEX. ALLEN KEY (NOT SHOWN)
1