MANIFOLDS
A Manifold is an arrangement of piping or valves designed to control, distribute and typically monitor fluid flow. Manifolds are often configured for specific functions, such as a choke manifold used in well control operations, a frac manifold for directing treatment fluid, and a squeeze manifold used in squeeze-cementing work. In each case, the functional requirements of the operation have been addressed in the configuration of the manifold and the degree of control and instrumentation required.
The complete packages Manifolds in various types but some examples are:
Portable Well Test Manifolds

Underbalanced Drilling Manifolds

Mud Standpipe Manifold

Cement Manifold

Choke & Kill Manifold

Mud Gas Separator

Control System

 1.Local operation panel

2.Remote operation panel
Mud Standpipe Manifold
ACT 's mud standpipe manifolds are designed and manufactured to customer requirements and are fully certified in accordance with the recognized oilfield equipment standards.
The mud standpipe manifold is installed downstream of the mud pumps with the purpose of diverting the flow of drilling fluids toward the drill line or drillstring. An adjustable choke can be installed to bleed pressure off the drillpipe, to reduce shock when breaking circulation in wells where loss of circulation is a problem, and to bleed off pressure between BOPs during stripping operations. Pressure ratings up to 7,500 psi or 10,000 psi are available.
Specifications
Pressure indicator and sensor, temperature indicator and sensor, or both

Free-standing or with support frame

Range of configurations, capacities, and specifications

Custom single or dual designs

API 6A, PSL 1, 2, and 3 (including mud valves)

Hammer union, flange or hub connection

The full manifold and skid can be third party certified and applicable documentation can be provided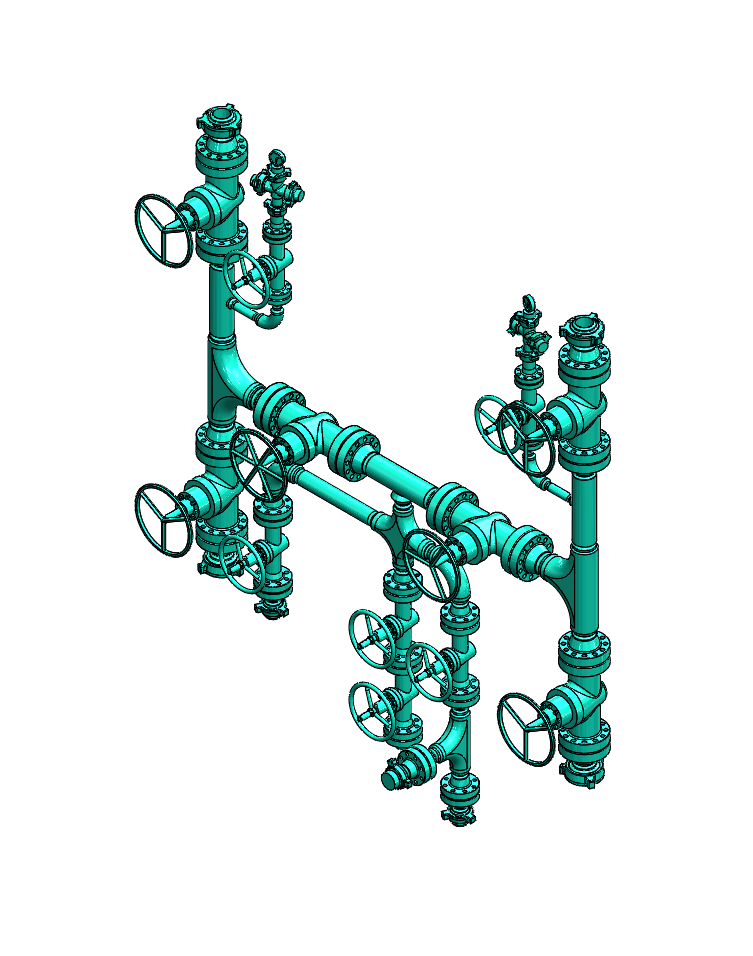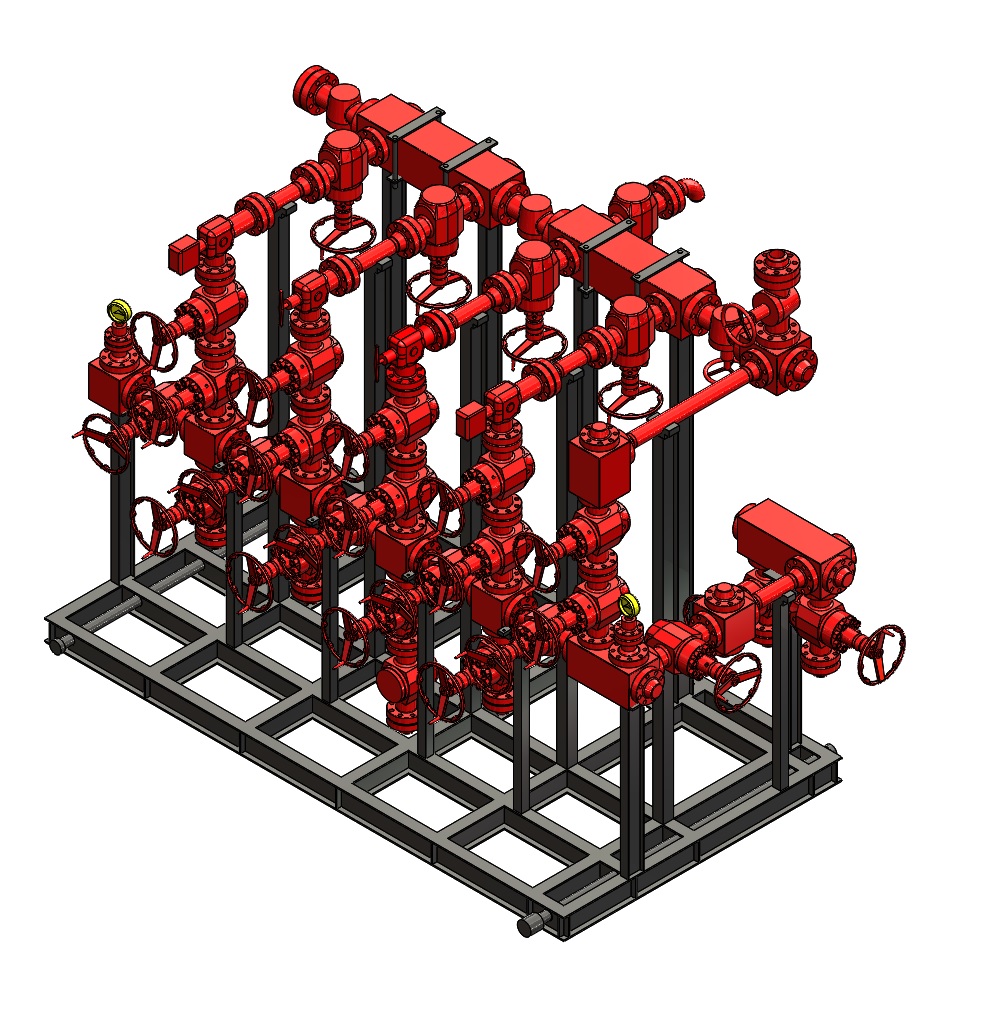 Choke and Kill Manifold
ACT 's choke manifold systems manage well pressure fluctuations encountered during drilling by diverting flow through a series of valves and chokes. Service applications range from noncorrosive to extreme sour oil and gas. ACT 's drilling chokes, manual or hydraulic, allow maximum operational flexibility and control in working pressures from 5,000 psi to 15,000 psi, as well as field-replaceable components that simplify maintenance. All manifolds can be controlled remotely or via a local control panel.
Specifications
Pressures from 5,000 psi to 25,000 psi

Material Class DD-0.5 to EE-NL

Temperature Class L to X (–50 degF to 250 degF [–46 degC to 121 degC])

Product specification level: PSL 2 or 3

Inconel 625or SS 316 inlay available
Hydraulically actuated components allow for remote operation

Recertification available at  Parveen's facility

Global aftermarket presence

Options include: standard or custom configurations, instrumentation for pressure readings, ports for glycol injections, various structural components to operate chokes and valves, etc.

Compliance with API Standard 53 and API Spec 16C

ABS and DNV certification

API 6A monogrammed components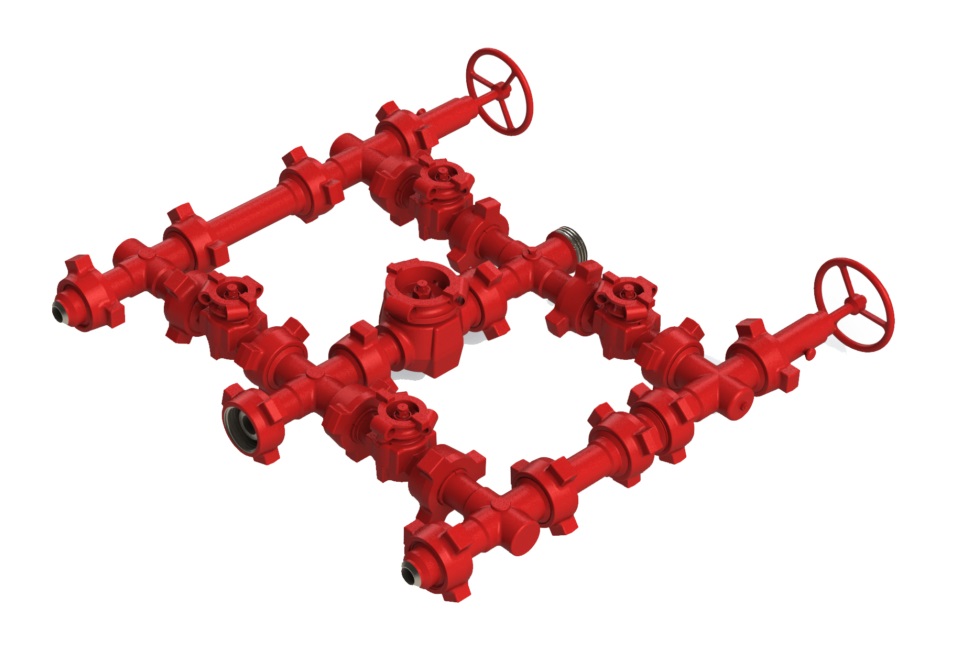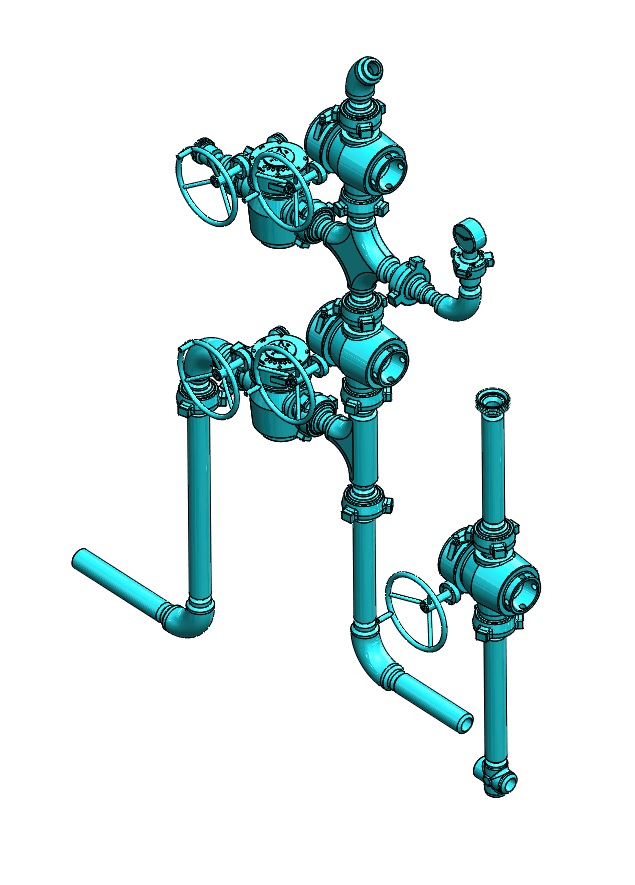 Cement Manifold
ACT's high pressure cement manifolds are designed and manufactured to customer requirements. The ACT product line offers the widest range of hammer union ended equipment available from any one manufacturer. Purpose forged tees, crosses, "Y's", laterals, plug valves (two types), crossovers; the list is endless. This allows ACT to supply very competitively priced cement manifolds in a wide variety of sizes and configurations. Manifolds with pressure ratings up to 15,000 psi are available.
ACT cement manifolds are designed and supplied fully certified in accordance with the recognized oilfield equipment standards.