FRAC BLENDER UNIT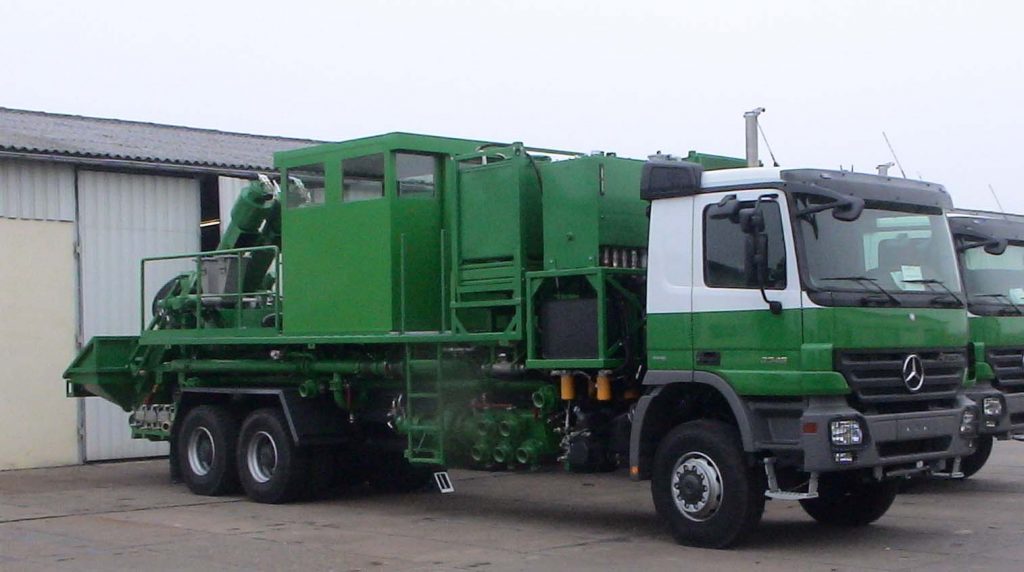 The Blender is a truck, trailer ore skid mounted unit for the purpose of mixing fracturing fluids with chemicals and proppant. It is the most vital element of the frac system.Because of the advanced electronics and superior hardware units deliver high levels of durability and efficiency in mixing stimulation fluids with proppant and dry and fluid chemicals.
The blenders advanced unit control systems enhance slurry quality and operator performance by automatic tub leveling, automatic density control and automatic chemical control.ABC-3 (3rd Version) is available on liquid and dry chemical. This control unit operates separately from the blender unit ore will be controlled by the ACT-WS Data Acquisition unit.
Blender Unit components are selected to provide optimum performance to the end user, as dictated by environmental conditions, topography, service and parts availability and job and service performance.Under consideration of the extreme ambient conditions at many places of the world our units are equipped with different heating systems for engine and work fluids, as well with the necessary radiator systems.
The design guaranties units according to the road conditions of the final country. That includes axle weight, dimensions and other. On and off-road conditions are included.
Standard Features
Truck, trailer ore skid mounted unit

Silent Versions

Of Shore Units

Chemical System includes:

Up to 4 fluid additive systems

Up to 4 dry additive system

Combined with up to 4 Fluid transport tanks

Open Top and closed Blender Tub Systems

1, 2 and 3 Auger Systems

Gravel Pack Auger

Acid Coating lines

Suction and discharge manifolds on both sides of the unit

ACT WS Blender Units will be supplied as 30, 50, 60, 90, 120 bbl/min units.