SUCKER ROD BLOWOUT PREVENTERS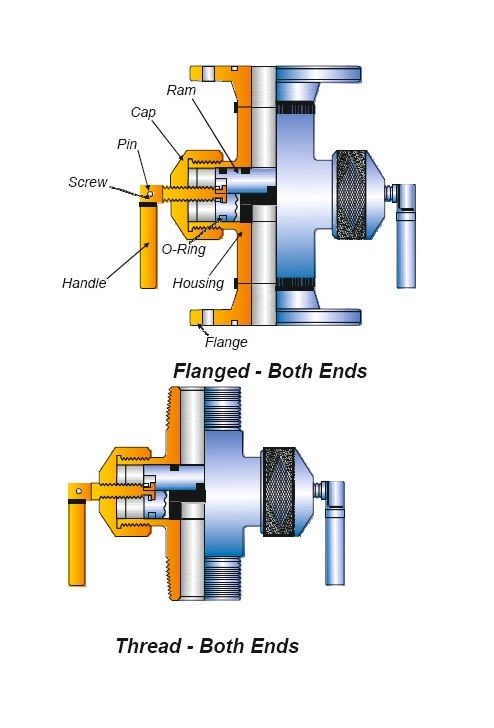 The ACT Sucker Rod Blowout Preventers are designed to give positive protection against blowouts when operating with sucker rods in well service work by providing a positive seal around the sucker rods.
They may be permanently installed between the tubing head and the pumping tee or between the tee and the stuffing box. The BOP can also be used to pack off a pumping well by sealing on the polished rod or on the sucker rods.
These BOP's are available with a wide selection of ram sizes and in a variety of pressure ratings with the choice of flanged or threaded end connections (thread sizes range from 1-1/2″ NU to 7″ API casing). Manual and hydraulic options are available.
SUCKER ROD BLOWOUT  PREVENTERS
Connections
Vertical Bore (in)
Working Pressure (PSI)
2-3/8" NU
1.90
2,000
2-7/8", 3" LP & 2-9/16" FLANGED
2.44
2,000
2-7/8" EUE
2.44
5,000
3" LP, 3-1/2" NU & FLANGED
3.00
3,000
3-1/2" EUE
2.99
5,000
4" LP & FLANGED
4.00
3,000
*  Other sizes available on request.