SWIVEL JOINTS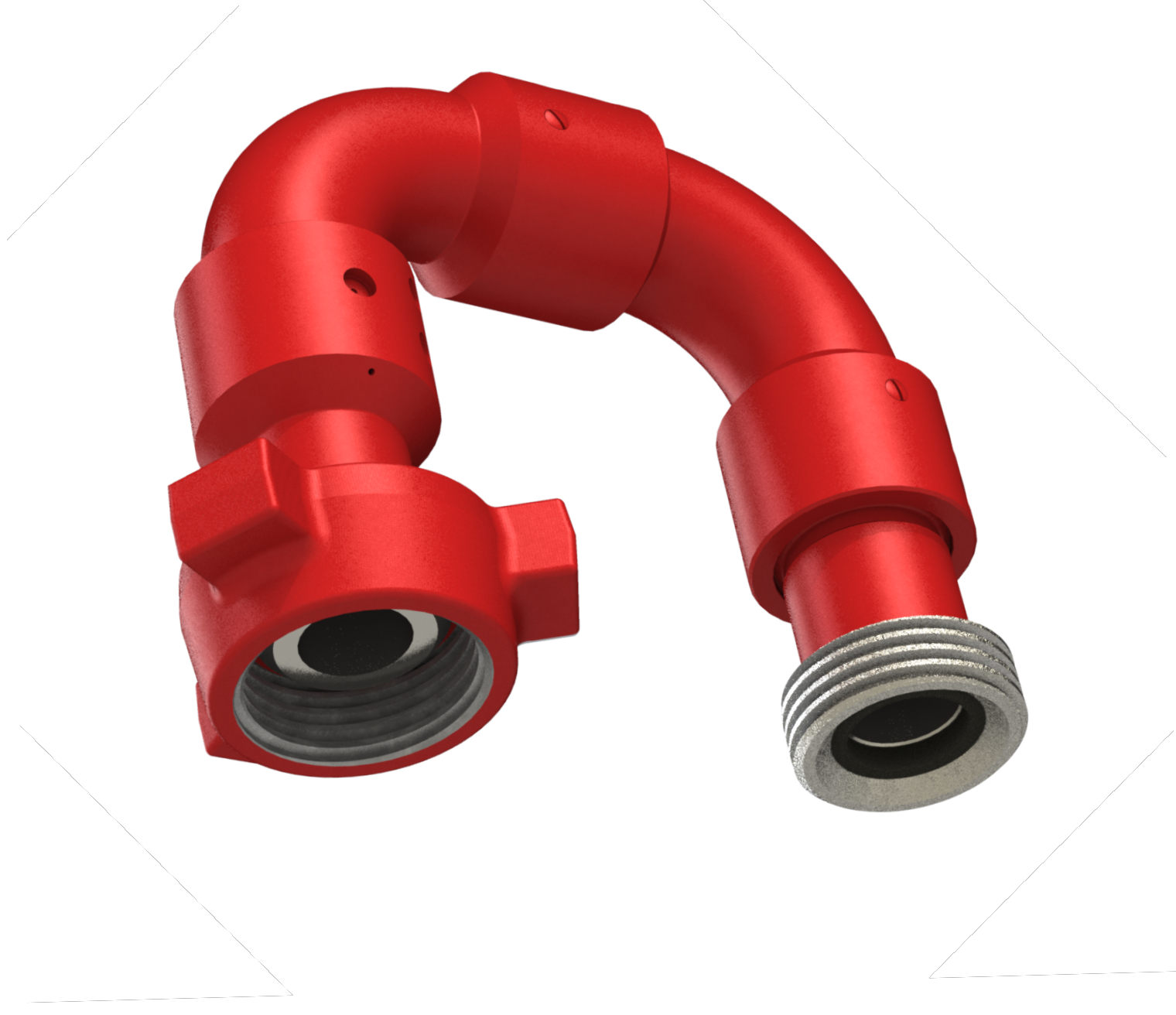 LONG SWEEP SOUR SERVICE SWIVEL JOINTS are manufactured in accordance with National Association of Corrosion Engineers (NACE) standard, MR-01-75 (Latest) and the American Petroleum Institute's (API) standard RP-14E.
ACT Swivel Joints have following features
Swivel Joints are made from carbon steel and low alloy steel and are specially heat treated for controlled hardness

All union ends are interchangeable with other manufacturers adhering to industry standards. All Long Sweep Swivel Joints-Jar- sour service have union ends of corresponding pressure rating

Swivel Joints for sour service are provided with snap rings to assure high load bearing capacity

These Swivel Joints are provided with dual packing arrangement. Primary seal with stainless steel anti-extrusion ring and an additional O-ring between ball races and primary seal is provided, which acts as a secondary seal. When leakage occurs, it is diverted through the leak detection port. A leak at this port indicates the necessity of primary seal replacement

The grease retainer is self-relieving to prevent pressure accumulation in the ball race chamber if leakage occurs through the secondary packing
ACT's Swivel Joints bearings assure long and dependable service. These bearings are either dual race or tri race ball bearings and are matched to load capacity and service conditions. All ball races are either carburized and hardened or use snap ring in stainless steel.