HAMMER UNIONS
General
ACT manufactures Hammer Unions from raw materials in the form of forgings or castings, in accordance with service requirements in sizes 1 to 12″, with rating s up to 20,000 PSI cold working pressure. Unions for sour gas service are manufactured in accordance with NACE M R-01-75 &API RP-14E.
Interchangeability
ACT's Hammer Unions are interchangeable with WECO or other manufacturers adhering to the industry standards.
Thread Gauging
Acme thread and line pipe threads are gauged by standard plug & ring gauges.
Sealing Design
The conical and spherical surfaces of the female and male subs respectively; form an effective metal-to-metal seal in case of low pressure services.
For medium pressure mostly; an 'O' ring is provided in the male sub; in addition to the metal to metal seal. For high pressure, a lip type seal ring is provided for primary seal in the female sub. The seal protects the secondary metal to metal seal from corrosion and limits fluid flow turbulence. For sour service applications, viton seals are provided.
Coating
As a special case ACT can also provide Unions with zinc galvanized coating. Unions are also supplied with special materials such as stainless steel, SS-304, SS-316, Duplex etc.
Quality Control
ACT unions are manufactured using modern manufacturing techniques to attain first class workmanship and dimensional control. Correctly chosen raw materials for a particular service together with correct heat-treatment process are used to ensure better service and longer life in extreme conditions.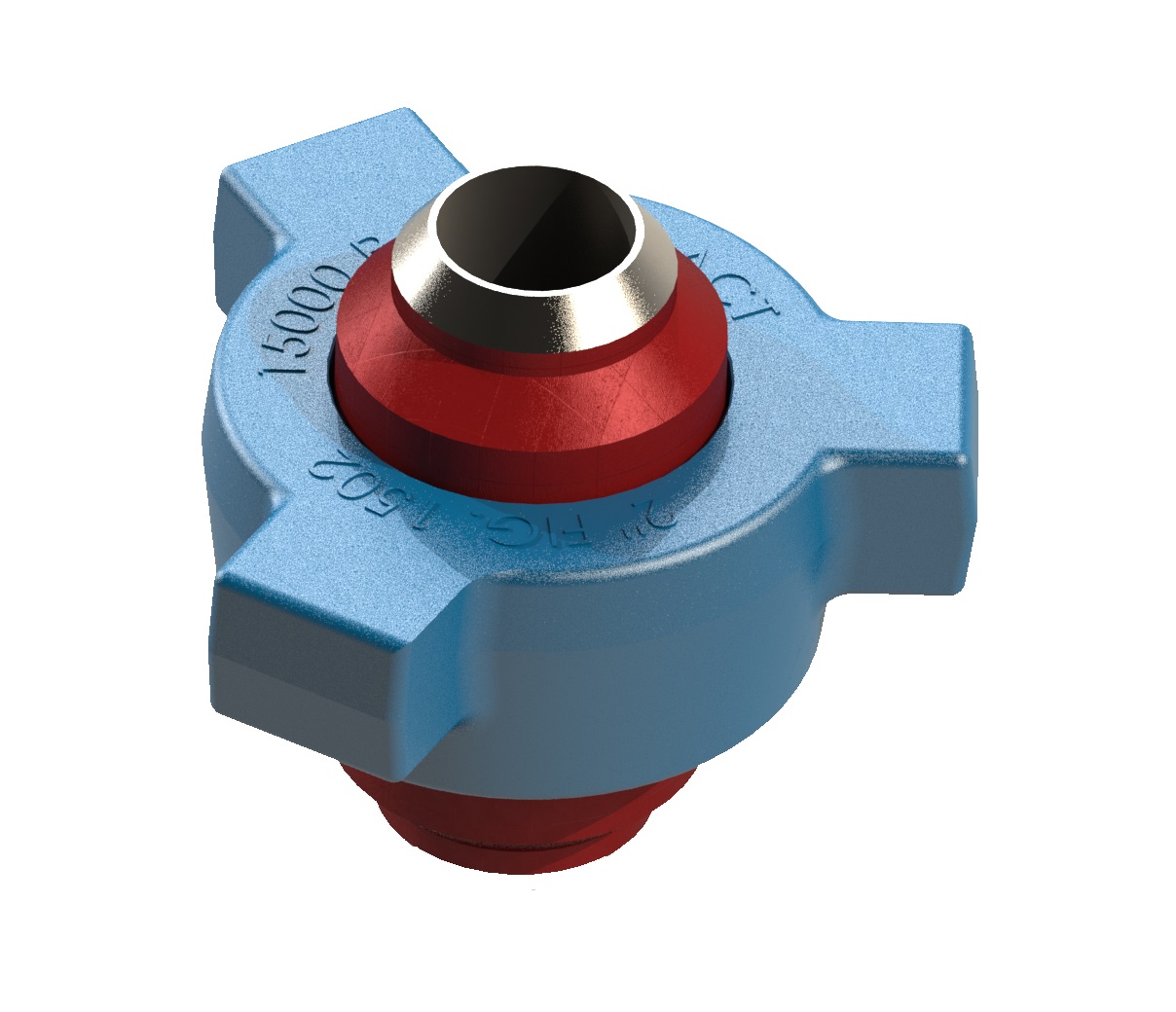 Quick Reference Table
The following table giving figures of unions, end connections and pressure rating is given for quick reference (Click image for detail description).